HamSCI Workshop 2021: Midlatitude Science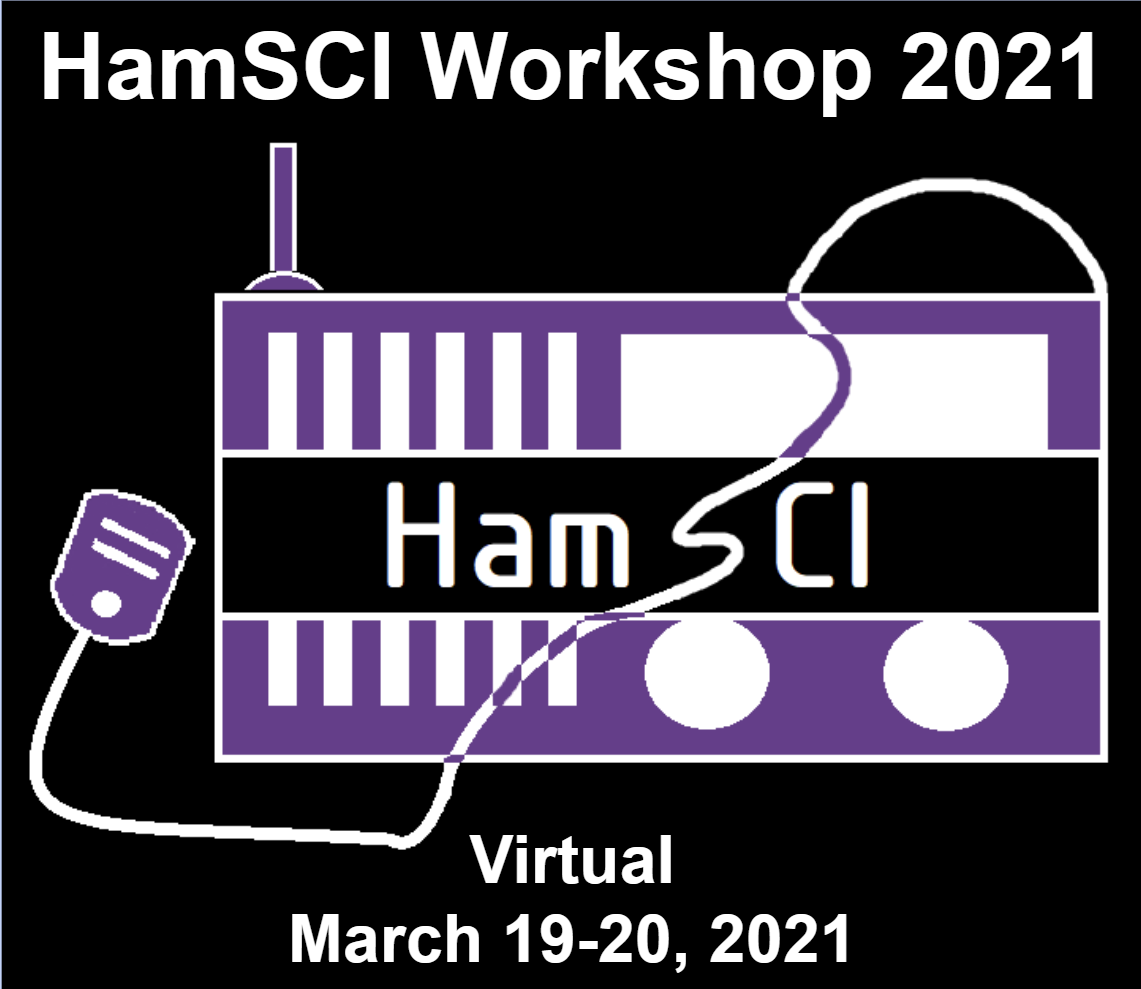 Come join HamSCI at its fourth annual workshop! Due to restrictions caused by COVID-19, this year's workshop will he held as a free virtual workshop.  The meeting will take place March 19-20, 2021 using Zoom Webinar Services hosted by The University of Scranton in Scranton, PA  and sponsored by the National Science Foundation. The primary objective of the HamSCI workshop is to bring together the amateur radio community and professional scientists. The theme of the 2021 HamSCI Workshop is midlatitude ionospheric science. Invited speakers include Dr. J. Michael Ruohniemi, Virginia Tech Professor and Prinicipal Investigator of the Virginia Tech SuperDARN Initiative, and Joe Dzekevich K1YOW, an amateur radio citizen scientist who recently published his work in CQ Magazine. Dr. Elizabeth Bruton of the Science Museum of London will be the Keynote Speaker.
This workshop will also serve as a team meeting for the HamSCI Personal Space Weather Station project, an NSF-funded project to develop a citizen science instrument for studying space weather from your backyard. The PSWS is led by the University of Scranton, and includes participation from TAPR, Case Western Reserve University/W8EDU, the University of Alabama, the New Jersey Institute of Technology CSTR, MIT Haystack Observatory, Dartmouth College, and the amateur radio community at large.
Call for Abstracts
Abstracts are due February 15, 2021. 
We welcome submissions related to development of the Personal Space Weather Station, ionospheric science, atmospheric science, radio science, space weather, radio astronomy, and any science topic that can be appropriately related to the amateur radio hobby. We especially encourage subimissions related to this year's meeting theme of midlatitude ionospheric physics, but will also accept abstracts outside of this theme and otherwise appropriate. To submit an abstract, please fill out the form below. Abstracts will be reviewed by the Science/Program committee, and authors will be notified no later than March 1, 2021. You may request a virtual poster presentation format. Due to time constraints requests for oral presentation slots are not guaranteed.
Amateur Radio Licensing Exams
Although an amateur radio license is not a prerequisite to participate in HamSCI, we recommend that participants pursue a license. Getting a Technician Class license requires passage of a 35 question multiple choice test with a public question pool. 
Free study resources and practice tests are available online and online exams are available through W5YI for a nominal fee. 
---
Dr. Nathaniel Frissell, W2NAF, University of Scranton, Chair
Dr. Philip Erickson, W1PJE, MIT Haystack Observatory
Dr. Dev Joshi, KC3PVE, University of Scranton
Ms. Kristina Collins, KD8OXT, Case Western Reserve University
Mr. Bill Liles, NQ6Z, HamSCI Community
Ms. Veronica Romanek, KD2UHN, University of Scranton
Ms. Laurie McCoy, University of Scranton
Questions?
Please e-mail hamsci@hamsci.org.
---

The 2021 HamSCI Workshop is hosted by The University of Scranton. Financial support is provided by the United States National Science Foundation through AGS-2002268.